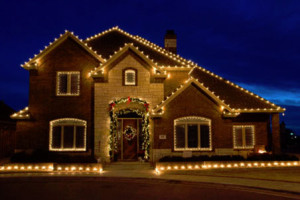 Each year, countless Americans haul out their holiday decor in the hopes of creating the best display ever invented. The sad reality of the matter is things don't always work out as they would have hoped. Here's a look at what can go wrong when decking the halls and how public adjusting firms can help:
Two of the unfortunate things that may occur are holiday decoration theft and vandalism. Just last year thieves stole Christmas decorations from several residents' lawns. Similar instances took place in New York and Florida too. The amount of decorations stolen and vandalized obviously varied with every situation. However, some home and business owners lost close to $1,000 worth of holiday décor.
So how does one avoid having to deal with such holiday theft and vandalism problems? Our public adjusting firm's staff suggests looking into establishing neighborhood watches and investing in time-tested security systems. Such actions may just help to keep the world's Grinches at bay. It is also advisable to initial your decorations, make a photographic record of each one and save all of the receipts.
Theft and vandalism are not the only things that can go wrong in regards to holiday decorations. There is also the issue of holiday decoration related fires. According to historical figures, Christmas tree fires alone cause more than $17 million in property damages each year, nationwide. That's not factoring in fires caused by faulty holiday lights, candles, Yule logs and animatronics.
To avoid such holiday catastrophes, our public adjusting firm recommends using décor that is non-flammable, UL-rated and in excellent condition. As far as the trees go, keeping them properly watered is a must. It is also important to unplug all electric powered decorations and extinguish any flames when you can't be around to monitor them closely.
Wondering what to do if a holiday decorating disaster happens anyway? Well, the first thing on your "to do" list should be to pull out your insurance policy and contact us. Many insurance policies actually cover damages related to holiday decoration theft, vandalism and fire. So we can help you read through the paperwork, file and settle your claim. For more information about our public adjusting firm can help you recover from a holiday decorating disaster, call (877) 869-8989.
Tweet