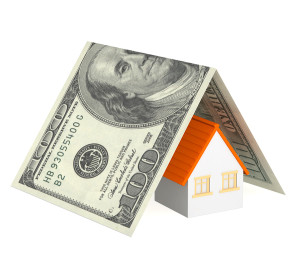 If you filed an insurance claim for damage to your home and property, you may have inadvertently missed listing some damage or a few items. This is a common occurrence, and thankfully, Florida law understands. In this state, residents can have up to 5 years to reopen a claim.
An insurance claim can also be reopened if damage was reimbursed at its actual cost value instead of for the replacement cost of items. And finally, the reopening of a claim can also occur when a policy holder feels that they are entitled to reimbursement following the denial of their claim by the insurance company.
The Claims Re-Opening Process
When a policy holder wishes to re-open their claim, the process usually begins with a visit from a Florida public adjuster. They arrive at your business or home to review all of the documentation you have regarding your claim. This documentation includes the policy you had at the time that the damage occurred, as well as the estimate you received from your insurance company and any records of the repairs that were made.
Should the public adjuster determine that your claim can be reopened, they will contact your insurance company. Following this, the adjuster will ask for a re-inspection of your home. If this is not possible, the adjuster can create a detailed estimate of the damages and submit it to your insurance company, who will then carry out their own inspection.
Mediation and Appraisal
Any homeowner wanting to re-open their property insurance claim will be asked by their insurance company to enter into something called Florida State Sponsored Mediation. This non-binding process may not work for all policy holders, as it offers them no representation, which is like representing yourself in court. The mediation process involves meeting with an insurance company representative and mediator, who is there not to settle the claim, but facilitate understanding between you and your insurance company.
Another potential solution is the Appraisal process. Normally used for those policy holders who have claims large in dollar value, Appraisal requires expert knowledge in the evaluation of claims. The insurance company will also hire their own appraiser. Together with a third individual, they review all of the involved documents and discuss damage differences and cost.
Tips for the Successful Re-opening Of Your Claim
Experts put the importance of knowing what kind of settlement you want at the top of the list. This amount will come from the review of your insurance policy, receipts and other documentation which backs up your claim.
Being comfortable is also at the top of the list. Sometimes, this means hiring an expert. It can be intimidating to walk into a mediation or appraisal alone. So whether you hire an attorney or public adjuster either can help you to feel more comfortable during claims reopening proceedings. The help you need to make your re-opened claim a successful one is just one phone call away. We can help you understand your options and get you the money you deserve. Call us today at 877-869-8989.
Tweet