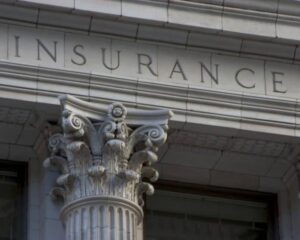 Homeowners should take special note of the upcoming Assignment of Benefits reform bill that will finally become law thanks in large part to over 6 years of efforts on behalf of Florida realtors and legislators hoping to reform the Assignment of Benefits process. This new reform law is set to head to the Florida governor soon, after having been passed by the Florida Senate with a 25-14 vote. Once the reform bill has been officially signed by Governor Ron DeSantis, it will become effective starting on July 1st, 2019.
What the Bill Will Do
This reform bill will overhaul the way that Assignment of Benefits works in the state of Florida. The Assignment of Benefits was originally designed to assist property owners in their ability to streamline various home and property repairs; this was done through the legal ability to 'assign" insurance benefits to private contractors so that they could secure payment directly with the insurance company that the homeowner used.
However, the original concept of the Assignment of Benefits legislation has changed over time. Some contractors–particularly, as the Florida Realtors Association noted, water remediation companies as well as roofers—choose to inflate the actual costs of their repair work. When insurance companies refused to pay the inflated prices, these companies were suing the insurance companies, who wanted to avoid the costly (and time-consuming) legal battles. Companies involved in these legal battles would have had to pay all of the homeowner's court fees in addition to their own. Insurance companies typically settled out of court on these claims.
What the Assignment of Benefits Reform Bill Will Change
The bill will change a significant number of factors in regards to Assignment of Benefits. The most notable changes included in the bill are:
Limitation of attorney fees
Attorney fees are based on a formula and are significantly limited in an effort to curtain vendor/contractor lawsuits. This change will NOT impact the home/property owners, who can still have full attorney fees paid if they win their case.
New Assignment of Benefit requirements
The new requirements include a written, itemized estimate with written disclosure and a minimum 14 day rescission period.
Additional homeowner protection
In cases where someone's policy doesn't actually allow Assignment of Benefits but they go ahead with an AOB, then the AOB Assignee (Contractor who utilized the AOB) will hold all policyholders free from damages and liabilities
Changes to AOB options
If the carrier has an option which does not allow AOBs in addition to an option which allows them, the carrier must charge less for policies which do not allow AOBs.
New assignee rule
Companies assigned AOB contracts must give all documents requested by insurance companies, answer all questions under oath and make a binding agreement to use dispute resolution if necessary.
Requirements for insurer
Insurers will now have 10 days to respond to lawsuits filed by vendors assigned to an AOB; their response can include an offer or alternative dispute resolution.
Final Thoughts
Since there are some aspects of this new legislation that will not be favorable for homeowners, homeowners should stay informed, particularly if they have contracts with insurance companies who delegate work with AOB contracts. To ensure you're properly protected and represented, speak with the experts at Equitable Public Adjusters. We work for you, not the insurance company.
Tweet