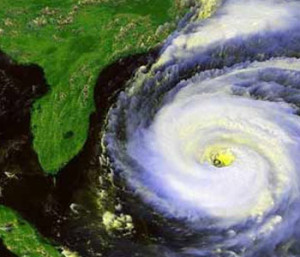 September and October have long proven to be the months that tropical storm activity starts to pick up off the shores of Florida. This year is apparently no exception. We've already seen Gabrielle and Humberto make headlines in September. One can only assume that as the season continues, they'll have company. Because of that, our Florida public adjusters wanted to remind you of the following:
Florida Public Adjuster Tip #1: Review and Secure Policy Information
Be sure to review your homeowner's insurance policy. During the review, look for the existence of tropical storm and hurricane related coverage. It is also a good idea to update asset lists. Afterward, make a copy of the policy and updated asset list. Then jot down our Florida public adjuster's toll-free number on top of them. Once that's done, place the copies in your hurricane evacuation bag or another safe location.
Florida Public Adjuster Tip #2: Review Emergency Equipment
Speaking of hurricane evacuation bags, make sure that yours is still well stocked. Double check back-up battery strength for any items that you'll need in the event of a blackout too. This includes cell phones, USPS systems, generators, two-way radios and flashlights. You may want to review the FCC's tips for phone usage during hurricane season as well.
Florida Public Adjuster Tip #3: Examine the Landscaping
When you are finished with the paperwork and supplies review, take a walk outside. Look at the landscaping and your outdoor living space. Consider trimming or removing any tree branches that could become missiles during a storm. While you are at it, contemplate securing or storing any loose items that could also take flight during high winds.
Florida Public Adjuster Tip #4: Remember You Have Options
Lastly, should your Florida property sustain storm damage, remember one thing. You don't have to transact business with the insurance company on your own. Our Florida public adjusters can handle all of that hassle for you. For more information on how Equitable Public Adjusters & Appraisers can help with such tasks, contact us.
Tweet