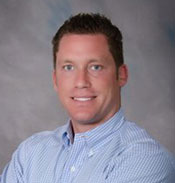 In mid November 2013, national headlines were rocked with news regarding yet another sinkhole forming in the Sunshine State. That particular one occurred in Dunedin and quickly expanded to 90 feet in diameter. In the process, it claimed homes and a 14-foot long boat. Because of that, our Florida insurance adjuster wanted to take time out to discuss sinkhole insurance claims.
Sinkholes, unfortunately, are just as much a part of Southern life as subterranean termites and hurricanes. There is really no escaping all three. The best one can do is take preventive measures and keep a Florida insurance adjuster's number on speed dial. This is especially the case if your property happens to be located in what's known as sinkhole alley.
There are eight different types of sinkholes that commonly occur in the state. The one that took place in Dunedin is frequently referred to as a catastrophic ground collapse. The damage caused by such events is traditionally covered by standard homeowner's insurance policies. Problems caused by smaller sinkholes, however, are not normally a part of standard policies.
For example, let's pretend that a small sinkhole forms near your home's concrete pad. As a result, your home's walls, foundation and ceiling develop minor cracks. The cost of repairing those cracks and filling the hole will most likely fall on you unless you have what's known as an endorsement for sinkhole loss. The endorsement is generally purchased separately and has its own deductible. Therefore, it is best to make sure that your total insurance coverage addresses the various sinkhole types as well as relocation/living expenses.
Should you notice sinkhole activity on your Florida property, it's best to contact our Florida insurance adjusters straightaway. We can help you sort out which deductibles and provisions apply to your sinkhole situation. In some instances, it may also be necessary to notify your county's emergency management team, geologists and specialty contractors to solve the problem. The Florida Geological Survey has a phone line and comprehensive web page devoted to dealing with such issues. You may find reviewing it helpful as well.
To learn more about how our Florida insurance adjuster can provide assistance with sinkhole insurance claims, please contact us. We may be reached by e-mail or by calling (877) 869-8989. Our Florida insurance adjuster also welcomes comments about sinkhole issues on the Equitable Public Adjusters' Facebook and LinkedIn pages too.
Tweet