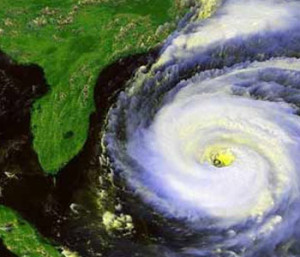 With the start of 2014 only a few weeks away, our public adjuster in Florida would like to remind everyone to conduct a year-end insurance review. After all, completing a year-end insurance review can save you from having to deal with aggravation, out-of-pocket expenses and confusion in the months ahead.
#1: Review Hurricane/Flood Policies
Two of the first things that Floridians should review are their hurricane and flood insurance policies. Hurricane and flood insurance coverage are normally listed separately from other storm related provisions. The hurricane portion may also feature a fixed or percentage deductible. Therefore, it is important to review which one you have and whether or not it still meets your family's needs.
#2: Review Sinkhole Policy
Although 2013 was a mild year for hurricanes in Florida, it was a wicked one when it came to sinkholes. They cropped up in a variety of places including Clermont, Winter Park and Hillsborough County. Given that fact and the changes that were made to the way sinkhole insurance claims are handled in the state, it is best to review your coverage carefully.
Look to make sure that you are covered for catastrophic ground collapse as well as sinkhole loss. The sinkhole loss portion is usually part of an endorsement policy and covers cosmetic damages. The catastrophic ground collapse coverage, on the other hand, normally does not address cosmetic or land stability related damages.
#3: Review Floater/Endorsement Policies
Does your insurance coverage include endorsement policies and floaters? If so, be sure the go over the details of those as well. You may find those policies will need to be altered based on updated appraisal values, new purchases and sales. While you are at it, take a second to update your inventory list as well. Doing so may just help you remember a valuable piece of jewelry or other item that you forgot to insure during the last policy examination.
#4: Review Homeowner's Policy
Once you've reviewed all of the extras, run through your basic homeowner's policy too. Depending on the age of your home and its location, you may want to change from a HO-2 policy to a HO-3 or HO-8 policy instead. Each one has its good and bad points. Thus, it pays to weigh your options carefully.
#5: Review Discounts/Maintenance Needs
Lastly, take a look at which discounts you may be eligible for now and within the next six months. Remember, completing some spring improvement projects may just bring your homeowner's insurance down a bit. Examples include the installation of electronic home security systems, fencing and hurricane shutters.
Those are just five things to remember when conducting a year-end insurance review. To speak with our public adjusters in Florida and learn more, please contact us at (877) 869-8989. We have 50+ years worth of experience handling insurance claims and the recoveries records to prove it.
Tweet