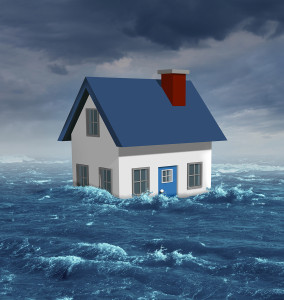 Most Florida public adjusters will not forget Hurricane Andrew. This storm changed the way the insurance industry did business, causing them to re-evaluate their existing coverage. After Andrew hit, hurricane deductibles were based on percentages.
Florida's state law regulates hurricane deductibles under Florida Statute 627.701. Under this law, insurance companies are required to offer their clients four coverage options: $500, 2%, 5% and 10%. Should a client have the $500 deductible, they will have to pay this amount out-of-pocket toward their damage claim. However, this option will likely include higher premium payments.
The law also states that hurricane deductibles apply yearly to any losses covered under one or more policies by the same insurance company.
Check Your Policy
Adjusters strongly encourage policy holders to check their policies to see what kind of coverage they have. This information, according to the law, should be in large boldface type that states that your policy contains a separate hurricane losses deductible which can result in high costs out-of-pocket to you. As well, your insurance company is required by law to display the actual dollar value of your deductible prominently on your policy's renewal notice or declaration page. One exception is if your insurance company is a non-standard or 'surplus lines' carrier. These companies are exempt from a large number of insurance regulations.
It is true that technology has allowed Florida homeowners to know when a hurricane is coming and where damage may be the most devastating. Unfortunately, a hurricane will not wait until a homeowner has gotten sufficient hurricane damage coverage. Although homeowner's insurance coverage may not be mandatory here, gambling with Mother Nature can not only mean you incur significant damage to your home and property, but also that you could be left holding the bill for the full amount in damage costs.
There is certainly much to keep track of as far as hurricane deductibles are concerned. However, with professionals on your side, these details can be discussed well ahead of hurricane season enabling you to get the coverage you need.
Tweet