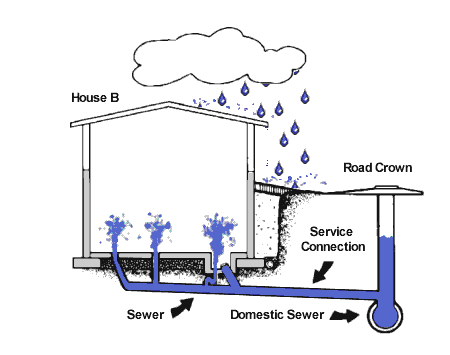 Sometimes being a property owner can really stink. Just ask the New Jersey residents who had to contend with the multiple sewer backups and breaks that occurred in 2009/2010. Those unfortunate incidents filled some New Jersey property owners' basements with at least 2 feet of raw sewage. As a result, residents were left to deal with a putrid mess, massive property damage and extended frustrations. The extended frustrations, in part, came from having to deal with the insurance companies involved.
According to the Insurance Information Institute and Civil Engineering Research Foundation's data, such foul incidents and frustrations are not uncommon. As a matter of fact, they are apt to increase in the coming years. That's partially because of our country's aging infrastructure and the insufficient coverage offered by many standard homeowners' policies.
The good news is that New Jersey residents can take proactive steps to minimize their chances of ending up in such a disheartening situation. One of them is to purchase an insurance policy that covers sewer related damage. We'd suggest purchasing one that offers at least $4,000 to $7,000 worth of coverage. Based on the Insurance Institute for Business & Home Safety's figures, most sewer backup claims fall within that price range.
It is also a great idea to make sure that one's property has appropriate landscaping, proper drainage and an updated plumbing system that helps to deter such problems. Examples include purchasing a sump pump, keeping culverts clean and tree roots away from underground pipes.
If and when sewer damage occurs, property owners should also be advised that they can count on Equitable Public Adjusters & Appraisers' public adjusters in New Jersey to help reduce insurance related frustrations. That's because our public adjusters in New Jersey are accustomed to dealing with sewer backup claims, both old and new. To learn more, contact us by calling (877) 869-8989 or stopping by our office in Freehold.
Tweet