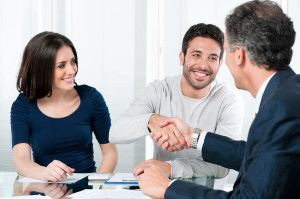 As you are reading this, some kind of event is occurring that is going to cause someone a loss of property. And while it might seem that something like this won't happen to you, the reality is that chances are good that it may one day.  While there's no way to predict an insurance loss, there are steps you can take to prevent a loss from occurring.
Inventory
Keeping a running inventory of the valuable items in your household is one way to lessen the time it may take to file a claim should something happen. Taking multiple photos of your items will give a Florida public adjuster a good idea of what you have should damage to those items occur. Video can also be a good way to document items, as can providing a written description. But another way to protect your items may be to engrave them.
Engraving can be possible on several large items, such as TVs, stereos and computers. These items may have already been engraved by the manufacturer. Taking a close look at the back of these items may reveal that engraving has taken place. This is also the place where serial numbers are often found, and writing these down can also provide a valuable record for adjusters.
Alarms
Believe it or not, one of the simplest ways to prevent disaster can be with smoke alarms. If you can get early warning about a fire, you can take steps to prevent it, such as reach for the fire extinguisher or apply water, greatly reducing damage to your valuables. Carbon monoxide detectors should also be installed throughout the home to ensure that loved ones can get out of the house before deadly CO fumes overcome them.
Locks
Any and all locks used in or outside the home should be checked on a regular basis to ensure proper operation. Anything that makes it more difficult for a thief to enter your home, garage or place of business can put you in a good light should you need to make an insurance claim. When checking windows, don't forget those in the basement, on the first floor as well as any window that is next to a stairwell or fire escape. Another alternative is to have a home security system installed, as this will provide around-the-clock protection against break-ins.
Storm Preparedness
Anyone living in a coastal area has likely gone through a severe storm which caused them to install additional protection on their home in the form of storm shutters. These can be installed over glass-covered windows to prevent shattering in high hurricane-force winds. Another alternative is to consider replacing and window glass with laminated glass that's resistant to hurricanes. In fact, installing these kinds of additional types of protection may even net you a discount from your home insurance provider.
Extra Insurance
Like those living in coastal areas, those in low-lying areas can also be prone to damage from flooding. Where this is the case, additional insurance may have to be purchased specifically for flooding. If you wonder whether or not you are already covered for flooding, the best place to check is your insurance policy. Usually, traditional policies do not cover flooding.
Need more information about how to protect your valuables? Our 50+ years of experience can help. Call today to speak with one of our specialists. 
Tweet