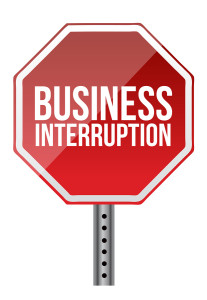 If you own a commercial property, then you understand the risks of experiencing damage to that property. Anything can happen; a fire can destroy inventory, a flood can damage the structure of your place of business, and weather can force a complete and costly rebuild. Many business owners have had no choice but to close temporarily due to the costs to repair or rebuild their business. In many of these cases, a cease in business can be avoided, simply by taking out a separate policy for business property damage.
But what if your business was the victim of some sort of natural event? A hurricane, landslide or other similar occurrence can see your business losing much more as far as property damage is concerned. In the event of a natural catastrophe, business interruption coverage may be the answer.
What Does Business Interruption Coverage Include?
Business interruption coverage actually protects the owner of the business from losses that result from shutdown due to insured perils. This type of coverage provides protection for your business from reduced profit or turnover following the submission of a property damage claim. This type of coverage is also called loss of profits insurance and consequential loss.
How and When to File For Business Interruption Coverage
The only way that business interruption coverage can be arranged is if you have an existing policy for property damage. And the best time to file a claim with the public adjuster from your insurance company is as soon as possible after the event has occurred. This is because business losses leading to interruption of the business can be significantly higher in number and more costly than personal property losses and damage.
The Importance of Having Your Own Public Adjuster
Many who file for business interruption coverage neglect to get their own Florida public adjuster, choosing instead to rely on the public adjuster that represents the insurance company. But this can be a mistake. Having your own insurance adjuster means that there is someone representing your side of the equation. As well, your own adjuster will be able to do much of the documentation and filing for you, which can be a much quicker process than if you decided to do it on your own. This is because insurance claim adjusters have the knowledge and skills necessary to get you the most possible for your claim.
In not having your own adjuster, you could end up getting significantly less for your claim than expected, or have your claim denied altogether. Unfortunately, there have been instances in the past where claims were worded in such a way as to cause an insurance company to deny them.  Getting in touch with a public adjust can ensure that everyone is on the same page as far as wording is concerned.
Do you have questions about business property damage? Speak with one of our professionals. They have the over 50 years of experience you need behind you when you file your business interruption coverage and property damage claim.
Tweet