When disaster strikes, homeowners should immediately turn to an experienced insurance claims adjuster – New York is home to many skilled public adjusters that are ready to serve their clients. There is nothing more traumatic than losing your possessions in a fire or a natural disaster. Seeing everything you have accumulated during a lifetime perish is a very disturbing experience. However, this experience might become even more dramatic if the damaged house is not insured. Having a home insurance is a guarantee that, in case of disasters, you will receive enough money to repair and replace your possessions and start anew. Or, at least, it should be.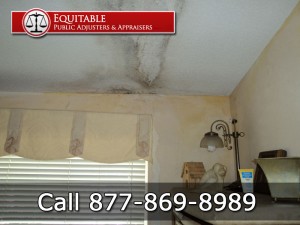 Unfortunately, most insurance companies want to maximize their profits. So, they use various strategies to undervalue the losses of their clients in order to lose as little money as possible when an insurance claim is filed. Filing a claim is not easy – insurance companies make sure the process of filing a claim is complicated enough to discourage any policy holder from negotiating with the insurer. This is why it becomes extremely valuable to hire a public adjuster. With the help of an insurance claims adjuster, New York policy holders will be able to file a winning insurance claim.
If you have lost your possessions or your house was damaged in a disaster – fire, hurricane, storm – and you have a property insurance policy, you should not hesitate to file a claim. Before filing a claim, the first thing you must do is to check your insurance policy and verify if it covers the losses. If it does, and home insurance usually does, you should evaluate the loss. It is very important to enumerate all the possessions you have lost in the disaster, as well as everything that has been damaged and needs to be repaired. Of course, this is not an easy thing to do. By hiring an insurance claims adjuster, New York citizens could enjoy valuable help during the estimation of the damage. Public adjusters have great experience in evaluating losses and estimating the cost of their replacement. Furthermore, just enumerating what has been damaged is not enough – you also have to estimate their value, because it will help you ask for the right sum of money from the insurance company. Again, an insurance claim adjuster can be of great help.
The next step is contacting the insurance company and informing it about the losses. The company's adjusters will come and inspect the place and make their own estimates. Expect to receive a smaller estimate than what you consider to be equitable. Make sure to call your insurance claims adjuster – New York insurance company representatives will surely offer a higher estimate if a public adjuster is present and is negotiating with them.
Don't try to negotiate with the insurance company on your own. Hire an experienced public adjuster! Without the help of an insurance claims adjuster, New York policy holders risk getting unsatisfactory settlements.
Resources: Insurance Claims Adjuster New York
Tweet