There are numerous times when citizens need the help of an Insurance Claims Adjuster – Florida is frequently hit by devastating hurricanes that leave many homes badly damaged and a great number of homeowners fighting with insurance companies for equitable settlements. Because Florida is not spared from natural disasters, insurance companies want to minimize their losses when hurricanes strike, and do their best to refuse the insurance claims of their policy holders or offer very small payments for their losses.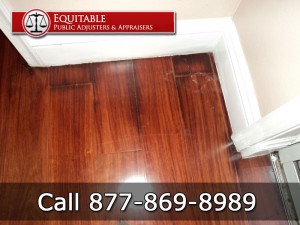 However, with the help of an insurance claims adjuster, Florida homeowners could enjoy a more pleasing settlement with the insurance company. They could also force the insurer to act more quickly and promptly to replace the losses. When disaster strikes and your property is damaged, you might have so many things on your mind that you cannot handle everything properly while also taking care of your loved ones. The fear you experience after a disaster might make you unable to negotiate a fair settlement with your insurance company and lose a lot of money that, contractually, should have been yours.
The good news is that you are not alone in the fight with insurance companies. Public adjusters are professionals that protect your interests when negotiating with the insurance companies. By hiring an insurance claims adjuster, Florida homeowners will receive assistance in filing an insurance claim and will enjoy a more satisfactory settlement. The knowledge of a public adjuster helps him interpret the insurance contract in a more favorable way for his client, and determine what the rights of his client are and what the responsibilities of the insurance company are.
When to Hire a Public Adjuster
There are many cases in which hiring a public adjuster could be of great help. For example, in case your property has suffered damage due to fire, water or wind, a public adjuster could help you evaluate the degree of the loss and establish what needs repairs and what has to be replaced. Also, you might not have a report that accurately assesses the possessions that have been destroyed – a very important document for the negotiations with the insurance company. A public adjuster can help you create this document. Last, but not least, if your house has been badly damaged and your family has been injured, you might not be prepared to go through the process of filing an insurance claim and negotiating with the company. Without the support of a knowledgeable insurance claims adjuster, Florida homeowners might not have the strength to fight with the insurance company for a rightful settlement.
When filing an insurance claim, there are a lot of things to take care of – documenting the losses, estimating the necessary amount to cover repairs, evaluating the insurance policy for coverage, preparing and presenting the claim. All this takes time and needs a lot of knowledge, skill and effort. Fortunately, by hiring an insurance claims adjuster, Florida citizens will enjoy the help of a skilled partner, who will take care of all these issues in a professional way.
Resources: Insurance Claims Adjuster Florida
Tweet