Many homeowners experience water damage following floods, storms or burst water pipes. Of course, taking stock of all of the damage, getting help from your insurance adjuster are good things to do. But what about the time between the occurrence of water damage and that phone call to your adjuster?
Quick Ways to Prevent Further Water and Other Damage
Open water and electricity can cause short circuits and accidental electrocution, which makes alleviating as many issues as possible a top priority. One of the best initial moves you can make is to ensure that the electricity to all rooms has been turned off. This may require the assistance of a professional. It's also incredibly important to ensure that the electricity to any electronics and appliances has also been turned off.
Excess water can become apparent from many areas of your home, including your roof and pipes. All of these vulnerable areas should be looked at as soon as possible after a storm to ensure that further loss to property is eliminated or at least greatly reduced. Any standing water should be removed as quickly as possible. Opening the windows of any rooms affected by water will help speed up the drying process and prevent irreparable damage to floors and walls.
Continual exposure to water can also cause irreparable damage to soft items like carpet and furniture. That being said, it's essential that all such items be removed from affected rooms as quickly as possible following a storm.
Once all of the above has been completed, any underlying issues can be identified which will give you a better idea of what it is you are dealing with. This way, you can alert your insurance company, and then a Florida public adjuster to discuss what kind of compensation may be available to you.
Time is of the Essence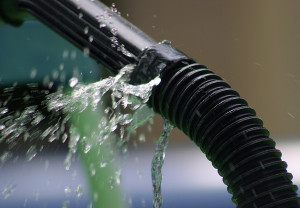 Unfortunately, the steps above are only meant to be temporary until you can get further help for any water damage you experience. Insurance claim adjusters can often help where insurance companies may not be willing to. There are many stories about homeowners who endured far more water damage than necessary, simply because their insurance company was unwilling to cooperate with them.
Those who experience water damage can often get instant relief when they call a public adjuster, as damage inspection may be offered at no cost. As well, the adjuster can tell the homeowner immediately about any repairs which may be needed, and how much they may cost. As well, a free estimate should include detailed line items, such as individual costs for single items that have been damaged.
Insurance adjusters are very valuable mediators who can aggregate all of the documentation you will need and be on your side to ensure that you receive fair compensation for your damages. Not only will they interview you, but they will also interview anyone who may have been witness to the damage. This will allow a more thorough claim to be prepared, which can only benefit you.
Tweet