Choosing The Best Hurricane Damage Insurance Claims Adjuster Boynton Beach Is Home To
If your home has been hit by a hurricane and you are struggling with getting money from your insurance company to cover the costs of repairs, then worry not, as Equitable Public Adjusters is here to help. Our team is one of the best in the area, and we can ensure that you will get the settlement you are entitled to in order to get your home back on its feet.
Reasons to choose our team
If you are looking for the best hurricane damage insurance claims adjuster Boynton Beach has to offer, then you have come to the right place. Our team has over 50 years of experience in working with insurance claims. We have helped countless home owners recover after these unfortunate events. We know that the insurance company will try to offer you as little as possible.
The last thing you'd want would be to get stuck with a damaged home and not enough funds to do something about it. We're here to make sure that doesn't happen, as our experienced adjusters will do everything in their power to make things right. We cover the entire Palm Beach County, and your Boynton Beach home will benefit from our dedication and experience in winning claims.
Getting the settlement you deserve with our help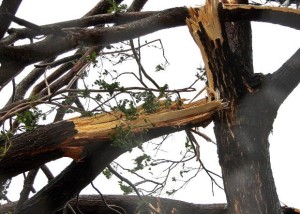 Insurance companies make money by under-compensating policy holders. Without proper representation, you risk being taken advantage of by the unscrupulous adjusters from the insurance company. We can help you turn the tables and get the money you deserve. The insurance company may claim that just one third of the repair costs is enough, but we will fight for you and make the company cover the costs of rebuilding your home.
We will handle the entire process, from preparing the documentation to filing the insurance claim. You don't have to be defenseless in front of the insurance company, as our experienced public adjusters will stay by your side and protect your rights.
We don't get paid unless you get paid
Mother nature can be unforgiving at times, and a hurricane can wreak havoc. Having your home damaged by such an extreme event is none of your fault, and that's why you are paying the insurance for. If you are worried that you won't have enough money to pay for our expert services, don't worry, as we don't get paid unless you don't get paid.
You won't have to spend a single dime out of your pocket unless you collect the money you deserve from the insurance company. Repairing hurricane damage can cost a heap of money, so we will make sure to estimate the damage correctly and then try to get you the maximum amount of money you could receive.
Regardless if you are filing a new claim, or want to re-open and old one, Equitable Public Adjusters can help you obtain the right amount of money to cover the costs of repairing your home and allow you to get on with your peaceful life.
Call us today at 877-869-8989