Fix Your Property With Aid From The Best Water Damage Insurance Claims Adjuster Boynton Beach Has To Offer
There are countless cases of leaks and water damage to faulty or broken piping, and if that's the case with you as well, then you best bet to repair the damage would be to hire Equitable Public Adjusters. We can provide you with the skill and expertise and negotiate the settlement for you, so that the insurance company will cover all the costs of damage the broken pipes have caused you.
Get the best adjusters to fight for your interests
Broken pipes, overflows, accidental leaks, these are all common incidents home owners face. But sometimes, the water damage becomes so extensive, that repairing it is impossible without having the insurance company covering the costs. Most insurance policies do cover this type of damage, but insurance companies, just as they always do, will try to underpay the home owner.
If your home has been seriously affected by water coming from broken pipes, then you should hire the best water damage insurance claims adjuster Boynton Beach has near you. Equitable Public Adjusters are your best bet in filing the winning claim so as to allow you to repair the damage without having to spend money from your own pocket.
The best possible result with our help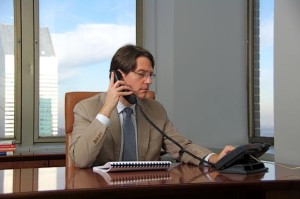 In our half century of activity, we have helped numerous home owners file and win their claims. We can guarantee the same commitment to you as well. We know that insurance companies have a tendency towards under-compensating policy holders, and that's why we will carefully review the insurance policy, detail, document and file the claim and then aggressively negotiate with the insurance company in order to collect the highest amount of money for you.
Plumbing leak damage can leave serious marks on your home structure and valuables, and recuperating from the losses can only be done by making sure that the insurance company cannot deny the settlement you deserve. We serve all the Palm Beach county area, and your Boynton Beach home is included. You won't have to go through the tedious process of filing the claim on your own, since our experienced adjusters will handle everything so that you don't have to.
We can negotiate the compensation you deserve
You can rest assured that we will try to get the insurance company to pay the highest amount of money possible. But we won't make you pay until we collect from the insurer, so no fees unless you win your claim. Even if you have already agreed to a settlement that is less than what you deserve, we can collect the rest of money you are entitled to, and allow you to get back on track.
Water damage won't leave you bankrupt if you hire us to help, as we will do our very best to get the maximum settlement for you. Get the help of Equitable Public Adjusters and get all the money you need to repair the plumbing leak damage sustained by your home.
Call Now: 877-869-8989