Maximize Recovery With The Best Lightning Damage Insurance Claims Adjuster Boynton Beach Has In The Area
If lightning has literally struck and your home has sustained extensive damage, then your best bet to get enough money from the insurance company to cover the cost of repairs is to turn to Equitable Public Adjusters for help. We know that lightning can cause a lot of damage to your home, your expensive appliances, and that the cost of repairs can reach tremendous amounts. We can make sure that the insurance company offers you the highest possible settlement to allow you to get your normal life back.
Benefit from our experience and expertise
If you are looking to hire the best lightning damage insurance claims adjuster Boynton Beach has to offer, then we're your people. We've spent over 50 years helping home owners obtain fair settlements from their insurance companies, and we can do the same for you. You won't appear defenseless in front of the insurance company adjuster when you have us to back you up. Insurance companies fear us because they know that they know we have the power and the know how to make them pay exactly what they owe you. They won't manage to under-compensate you with us in your service. We will make sure that everything is filed correctly, and that every little damage will be accounted for.
Get your home back with our experts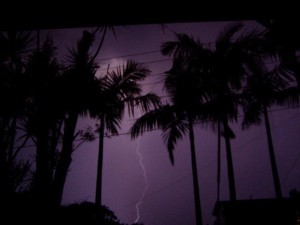 Lightning is among the most dangerous elements and it can set homes on fire, cause the entire electrical network to short circuit, and irreparably damage all your valuable appliances. We can make sure that you can repair or replace every single part of your property that was damaged. The insurance company may try to offer you the least amount of money possible, but with us protecting your interests, they won't succeed. We will make them pay every single cent you are entitled to, so as to help you get everything back.
Boynton Beach adjusters to the rescue
We cover the entire Palm Beach County, so your Boynton Beach home is covered as well. Get a satisfactory compensation for the lightning damage which has devastated your home by letting our experts file the claim for you in a professional manner, maximizing the chances of being successful. Since we act by the "no win, no fee" rule, you can rest assured that we won't charge you until and unless we collect from the insurance company. You won't just get a settlement, but the right settlement to cover all the costs of getting your home back on its feet. With your property restored, you will soon forget about this incident and continue with your happy life.
We've been helping all our clients collect fair settlements from their insurance companies, and you will be no exception. Our dedication, professionalism and expertise will be put to good use, turning the odds in your favor. You won't have a better shot at winning the insurance claim other than hiring the trustworthy and experienced adjusters from Equitable Public Adjusters.
Call now 877-869-8989